House, Texas
HOUSE, TEXAS. House, a rural community and rail stop twenty miles southeast of Richmond in eastern Fort Bend County, was named for the Thomas W. House plantation on the Sugar Land Railroad. The community was a stop on the Gulf, Colorado and Santa Fe in 1885. In 1909 a post office opened at House, but it closed in 1921. By 1914 House reported a population of seventy-five, as well as three general stores, a telephone connection, a cotton gin, and a sugar mill. In 1933 the town reported two businesses and an estimated 200 inhabitants, but its population had dwindled to sixty by the mid-1940s, after which statistics were unavailable. Though House was named on the 1984 county highway map, the map showed no structures at the site.
---
HOUSE, TEXAS-POSTMASTERS
Smith, Wm. L., 23 Jan 1909
Dunnam, Geo. L., 21 Sep 1909
Smith, Wm. L., 19 Nov 1910
Carroll, John W., 29 Feb 1912
Kennon, Annie S., 17 Dec 1919
Boyer, Jas. Q., 16 Sep 1920
Discontinued 14 May 1921; mail to Juliff
---
The four photos below are of the same building. Each was taken from a different location and at a different time. There are five smoke stacks, there is a three tier roof with a lightening protecter on the top. The building is serviced by the Sugar Land Railroad, The Columbia Tap Railroad and the plantation's narrow gage field railroad.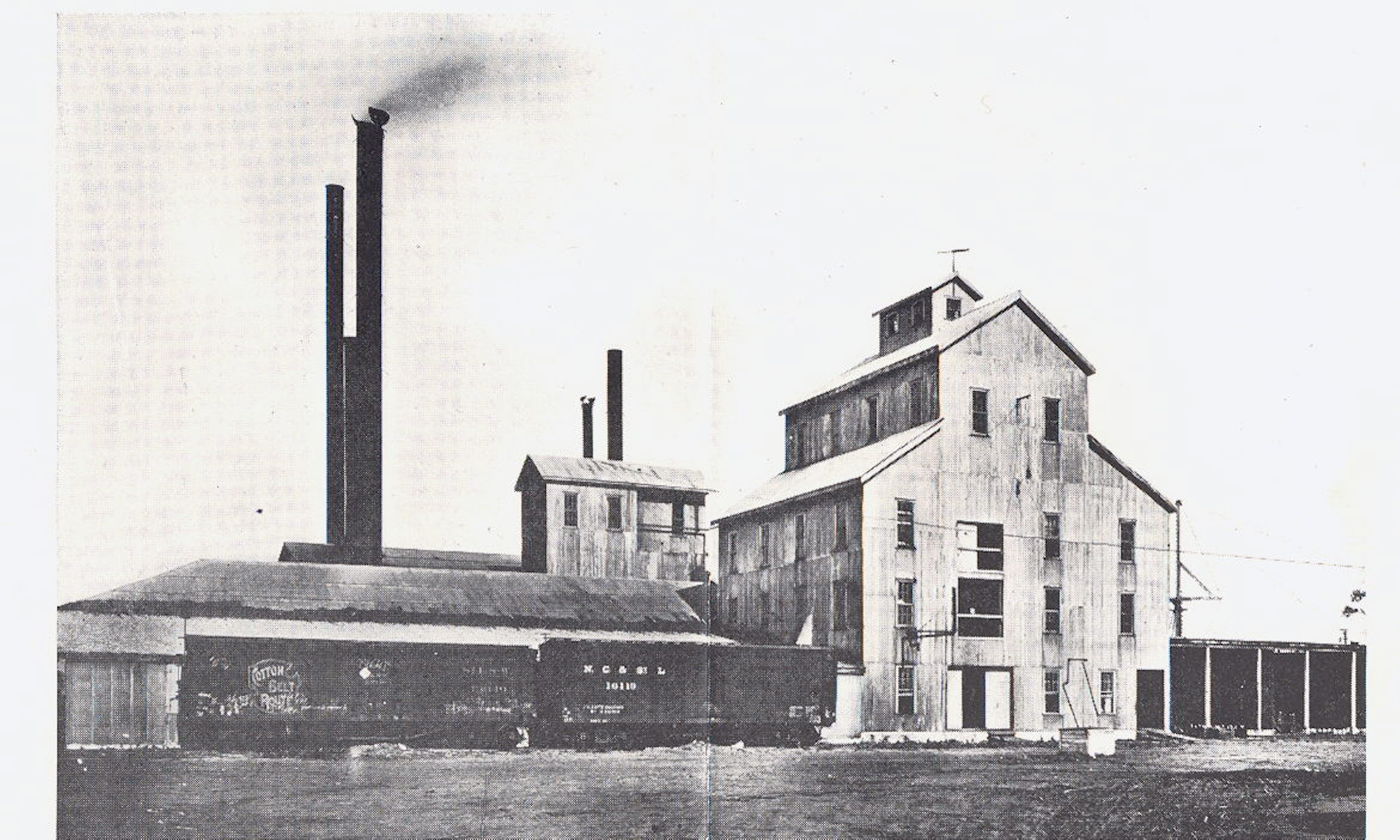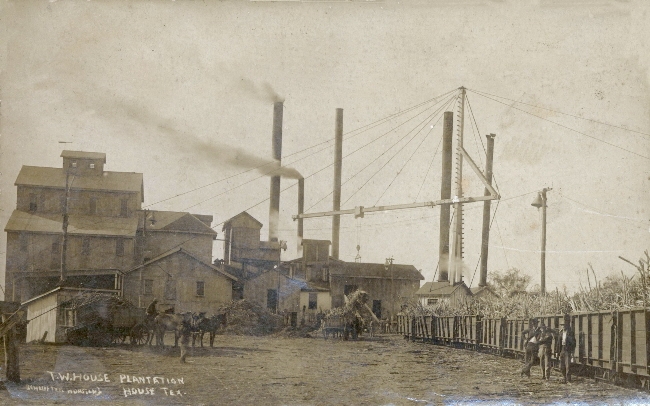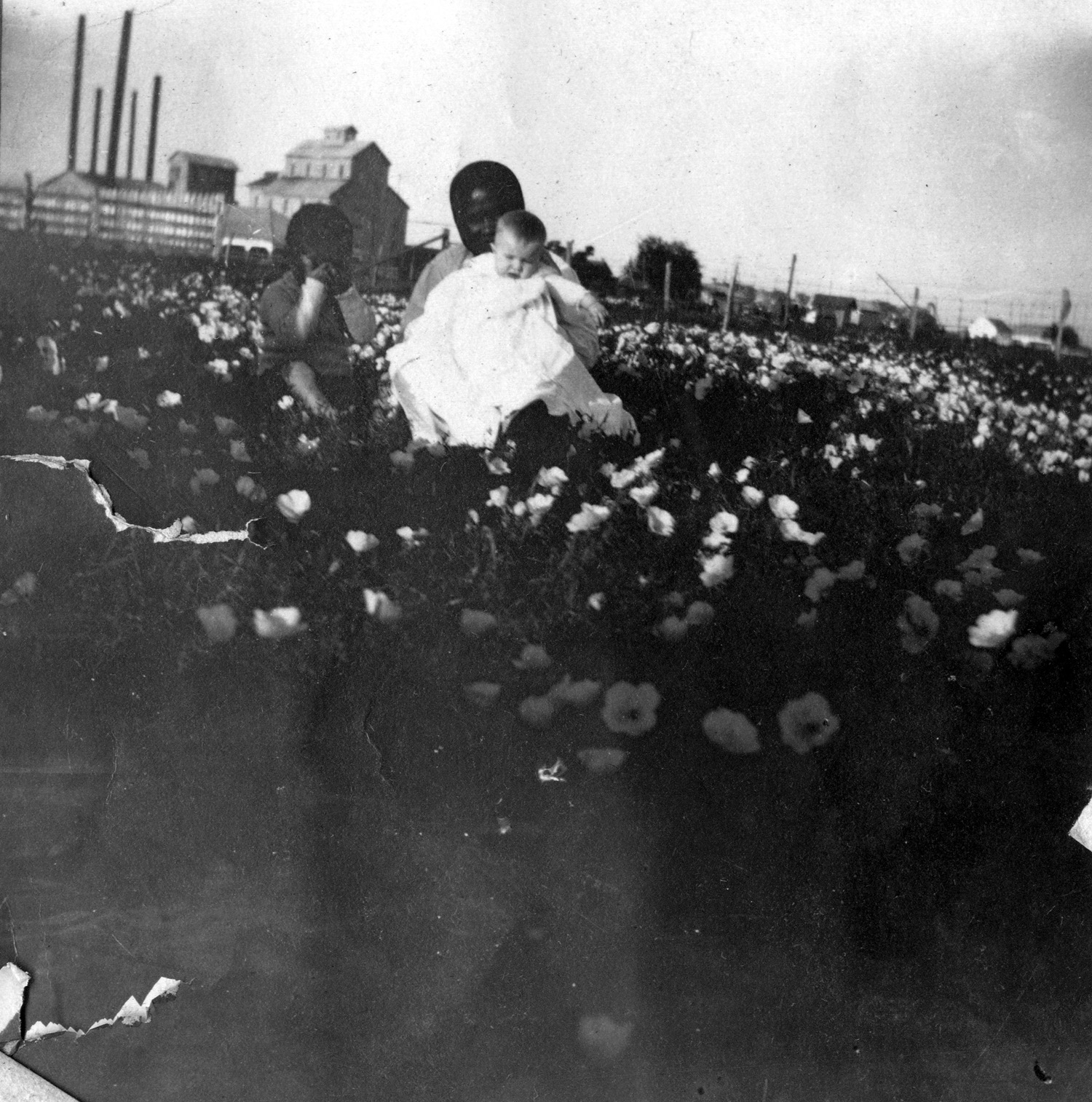 Lillie Dew and Viola Davis in a cotton field near House, Texas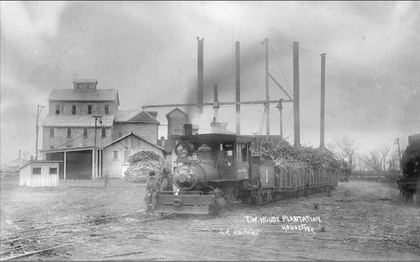 Notice the lower left corner of the above photo. There are 4 rails, so either this is a switch or one set is standard gage and the other set is narrow gage. The engine above and the engine below are the same, a narrow gage field engine.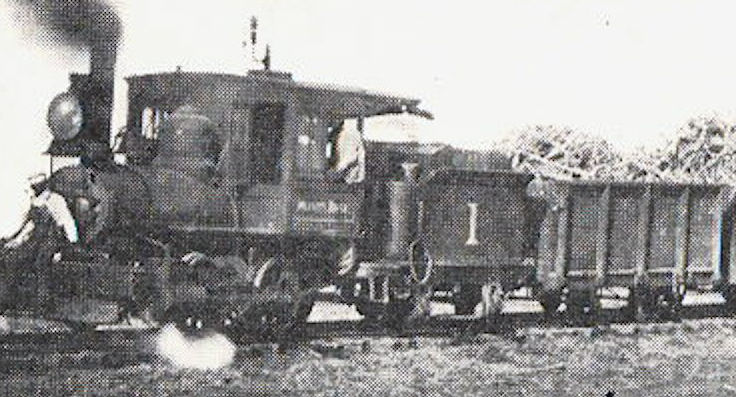 House, Texas was a town on the sugar plantation that formed while T. W. House owned the plantation. Click to view the index web page to the plantation.